You have gone for your holiday and bought some beautify art pieces and are wondering how to make them look good in your hall or rooms. Fret not, we provide expert advice to help you design the frames that brings out your art pieces and make your hall or rooms shine with them.
Working with Glass Artist, Ghani
We are glad to have a friend Ghani, who is a Glass Artist, that loves our service. He chose us to help him with his framing of all the beautiful art pieces he got from all over the world and decorate his house wonderfully. The frames incorporate linen or velvet into creating a high class look.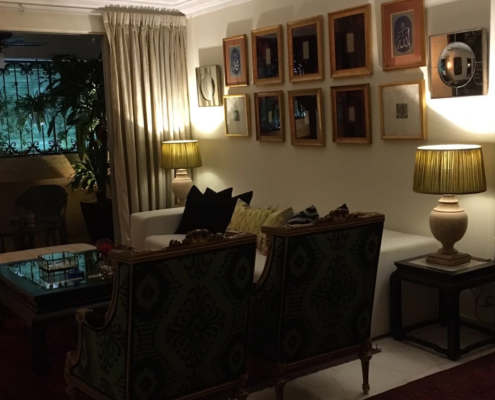 Ghani's house main hall with wall lined with our frames of his collections.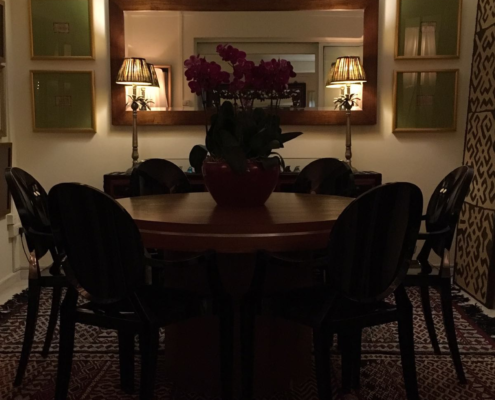 His dining area with big mirror frame flank by four art frames.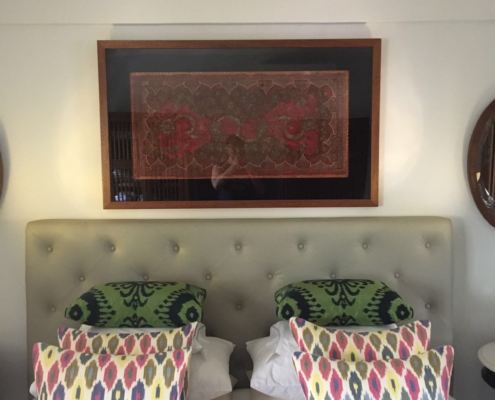 Bedroom with a large tapestry frame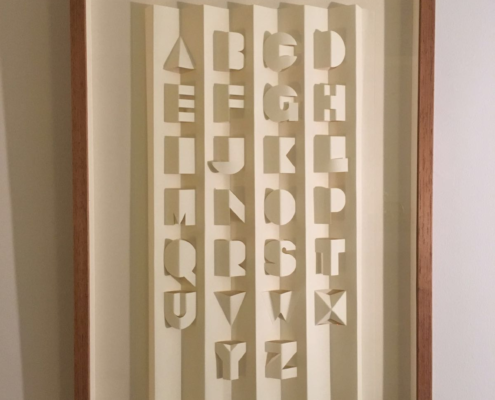 An elegant Box frame that's matched to the stylistic lettering of this paper artist display at his study room.
Working with Artist Choo Meng Foo
We also work closely with Artist Choo Meng Foo who loves to create art pieces that helps others. He put together an art piece on canvas that is about 14 feet long by 4 feet wide. He required the frame to be elegant and outstanding as the piece was to be auctioned for a charity, Bone Marrow Donor Programme. It was a successful auction and brought in proceeds for the charity.
For a big piece such as this, it require specialized expertise and space in order to make it strong and sturdy.

Art piece measuring 14 x 4 feet auctioned for charity
Choo Meng Foo also loves to create relevant art that he gift to others.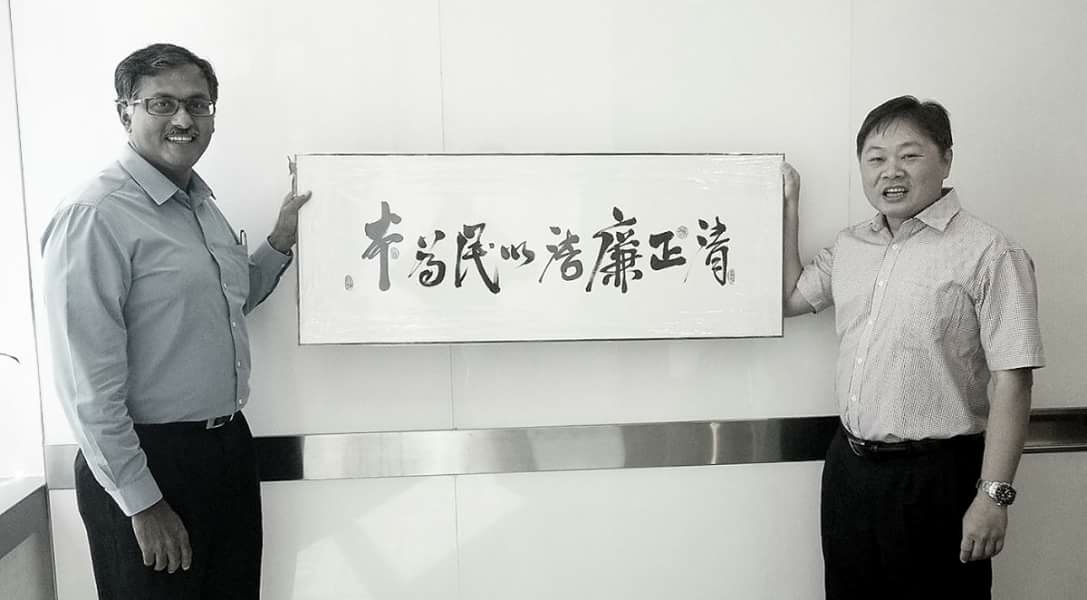 Andrew (friend of Choo Meng Foo) on right, gifting Choo's work to Mr. Murali on left.
Feature Your Memorable Life Moment
How often do you get a hole-in-one in your golf game? Our regular customer friend came to us with a challenge to frame the exact golf ball that scored a hole-in-one by her friend. It is to commemorate the special occasion. A special Box frame was designed for that with our own unique and special way of securing the golf ball without using adhesive.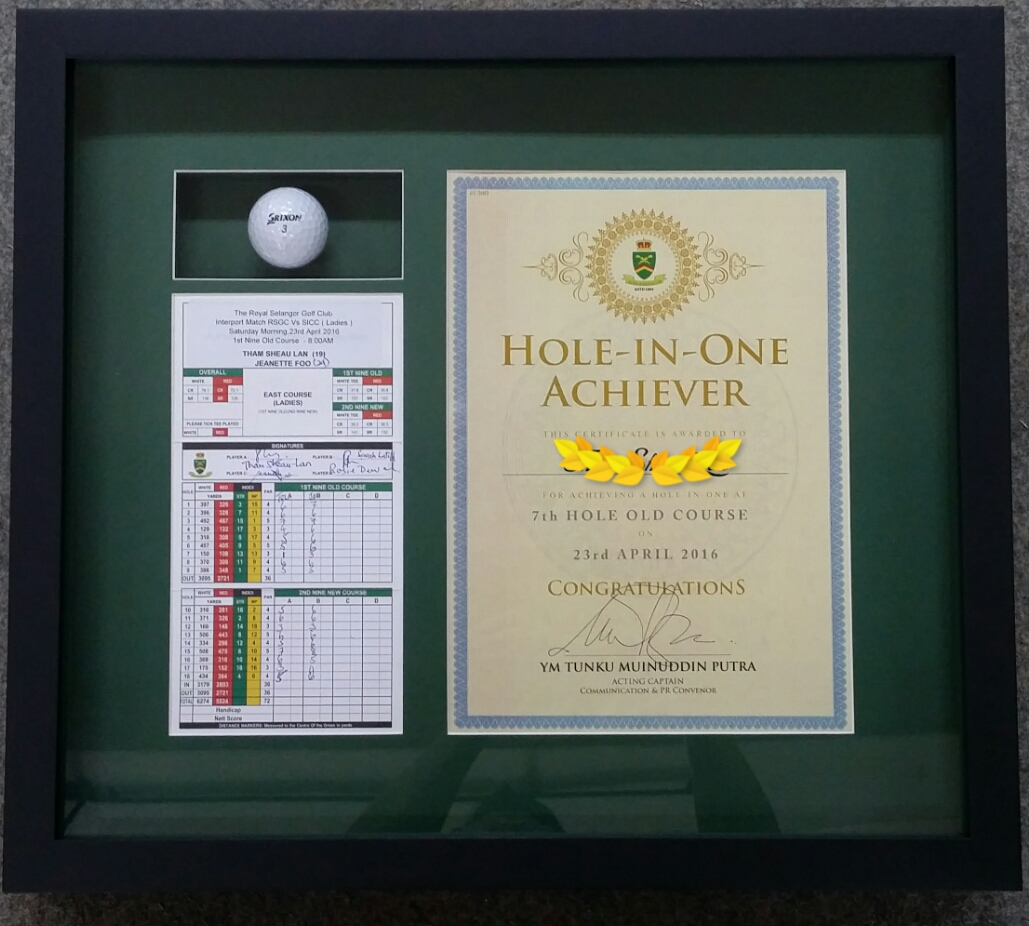 Frame The Special Collectibles
&

Mementos
Many of us have the Singapore SG50 collectible notes, what do you do with them if you want to display them? Frame them up? That's precisely what our friend Mark did with his collection. He wanted a simple frame and yet able to display both sides of the notes.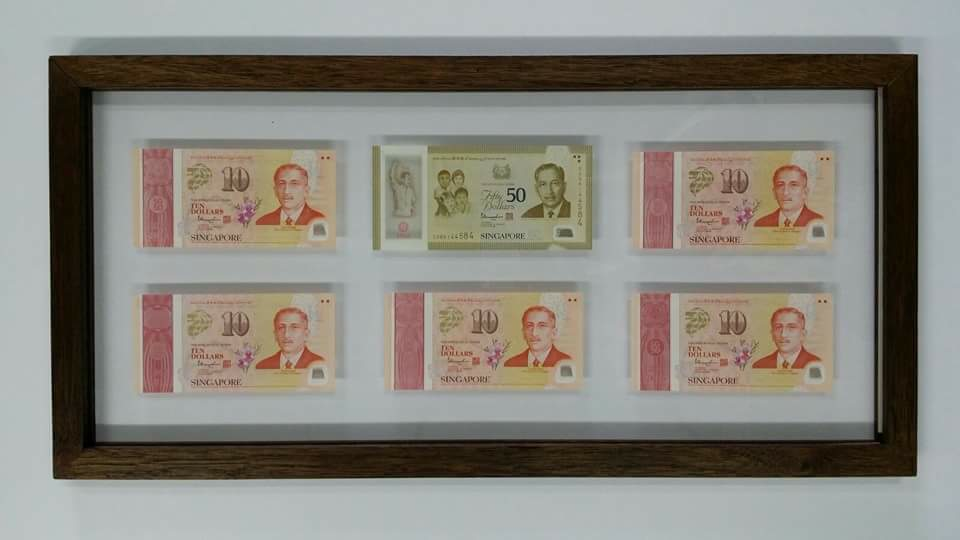 A simple frame using double acrylic sandwich the notes with see through all around.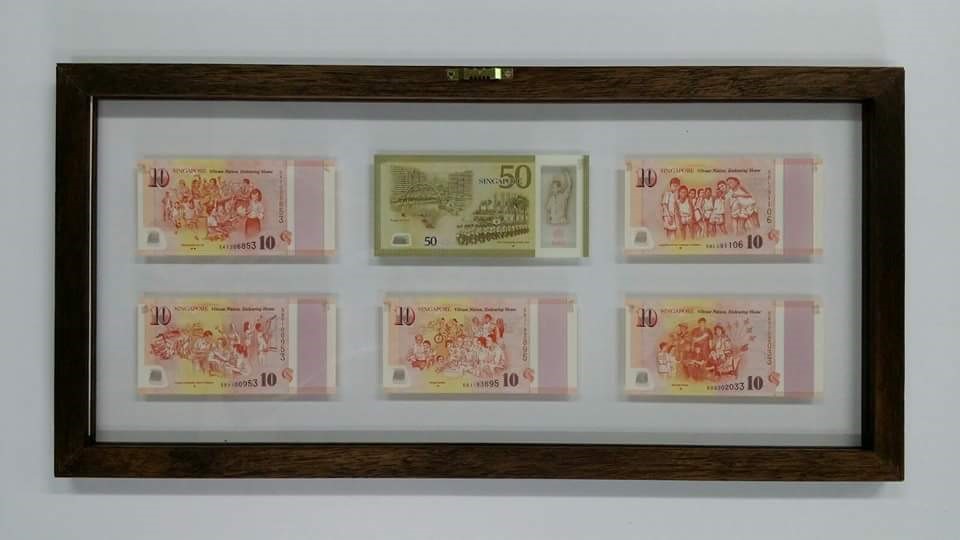 The other side of the frame showing the back of the notes.