As Artists or Galleries mounting an exhibition, you want the frame to complement and enhance the art piece for sale to make money. Do you often find framers meeting the aesthetic and quality BUT charging you too high? Are you looking for a high quality framer that gives you good value for money? At Moedern Art Frames, we were honored to work with uncountable artists and galleries over a 40 years period delivery high quality service within their budget.
Artist Mr Peh Eng Seng and Art Safe Gallery
Well-known Singapore Watercolourist Mr Peh Eng Seng's grand exhibition showcasing 50 years of his works was exhibited at Art Safe Gallery (www.artsafesg.com ). Mr Peh liked the muted coloured frames that brought out the beauty and essence of his watercolour paintings instead of competing for attention. The exhibition was a success and the framing met his budget.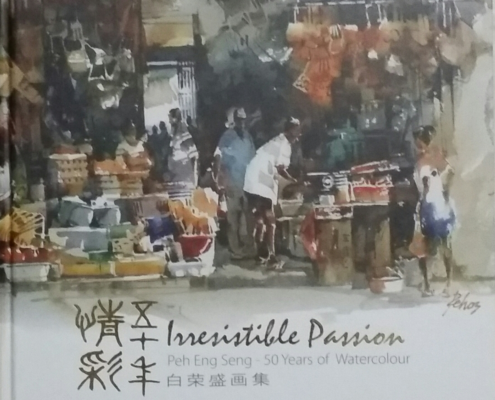 Collection of Mr Peh Eng Seng "Irresistible Passion" exhibition of 50 years of his art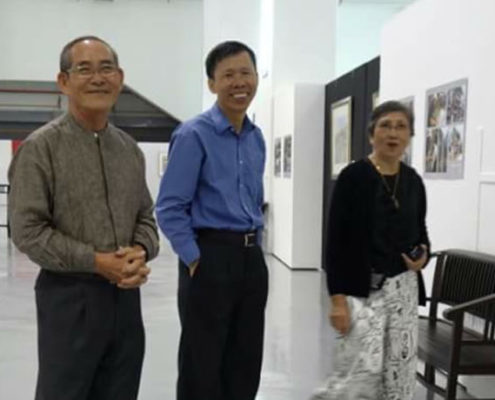 Photo with the Artist Mr Peh Eng Seng (on the left) and his wife (on the right) at his solo exhibition
Mr Poon Lian, a well-known artist and educator of art at NAFA, had known us for many years. He has specific framing styles for his oil and chinese paintings that allow viewers to focus on the paintings. We partnered with him for his 50 years of art solo exhibition held at NAFA showcasing over 80 pieces of his works.
International Artist Ms Basmat Levin
Photo with the Artist Ms Basmat Levin in front of her 34 paintings of various sizes mounted together on a 20m wall.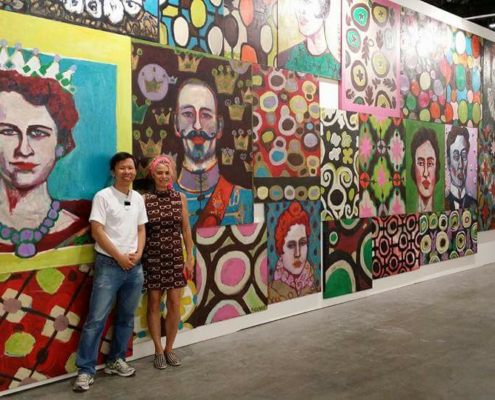 Photo with the Artist Ms Basmat Levin in front of her 34 paintings of various sizes mounted together on a 20m wall.
International Artist Ms Mireya Marsan
It was a chance meeting with Ms Mireya Marsan
(www.mireyamarsan.com) , an American artist of Mexican descend who is based in Singapore. She had an unfortunate incident with a framer before. Then she was appalled by the high price another framer quoted her. Luckily we met and she was happy with the choices of frames suggested for her over 20 oil paintings. She was running short on time to mount her solo exhibition. Everything was done on time and on budget and she could relax knowing she was in good hands.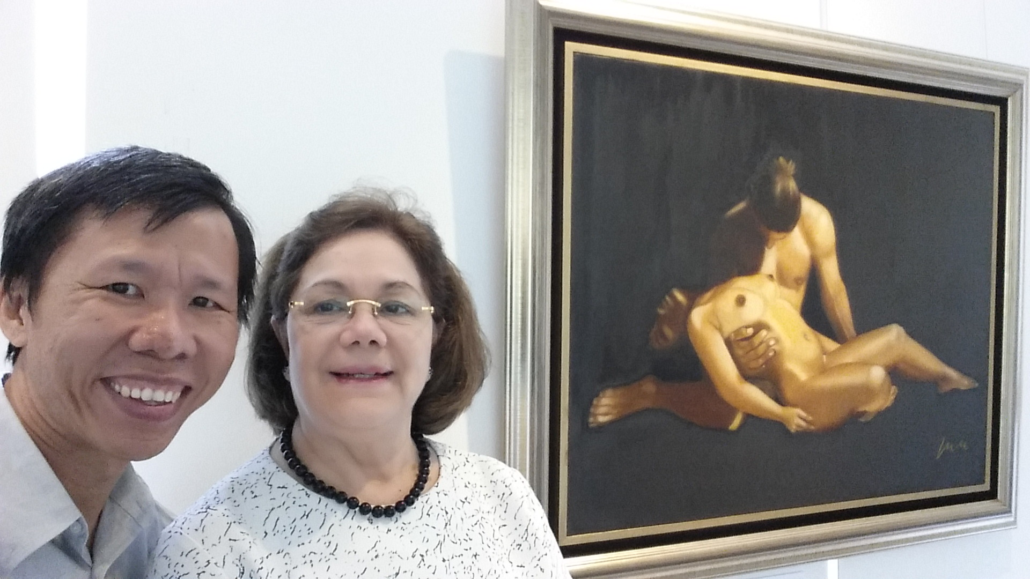 Photo with Artist Ms Mireya Marsan in front of her masterpiece at her solo exhibition.
Fyerool Darma ( www.fyerooldarma.com ) is a young, emerging artist who is featured in Singapore Biennale 2016. For many of his works, the frame is a part of the art-piece. He required innovative designs and ideas that can be technically executed to perfection. We love the challenges presented and collaborated with him, coming up with the solutions that made the difference to his works.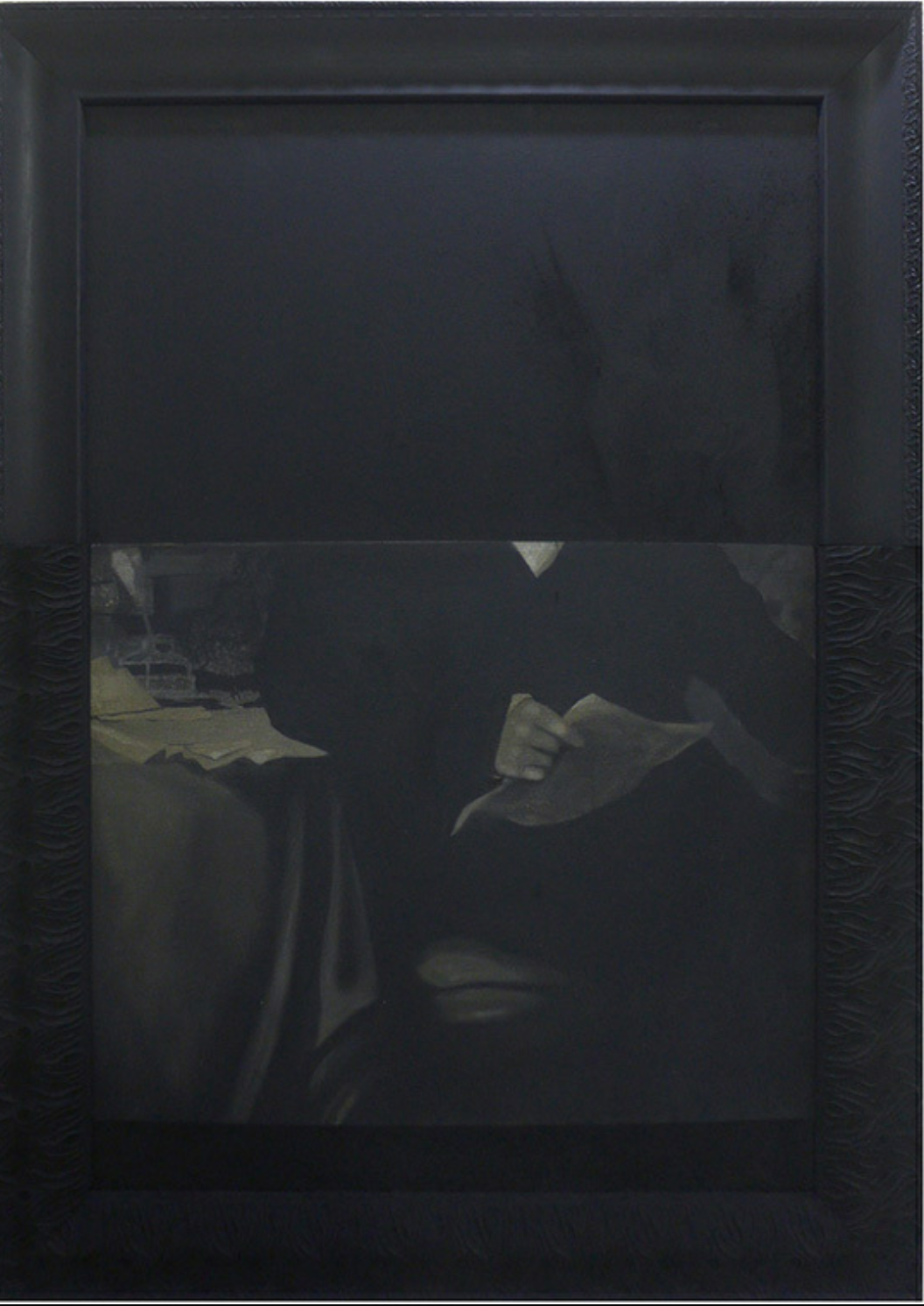 Canvas with 2 different types of frames for the top half and bottom half.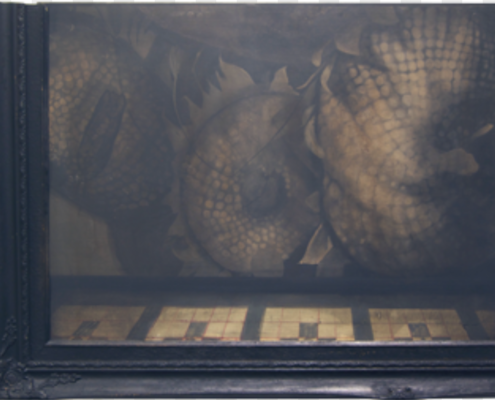 Canvas stretcher with only 2 sided frame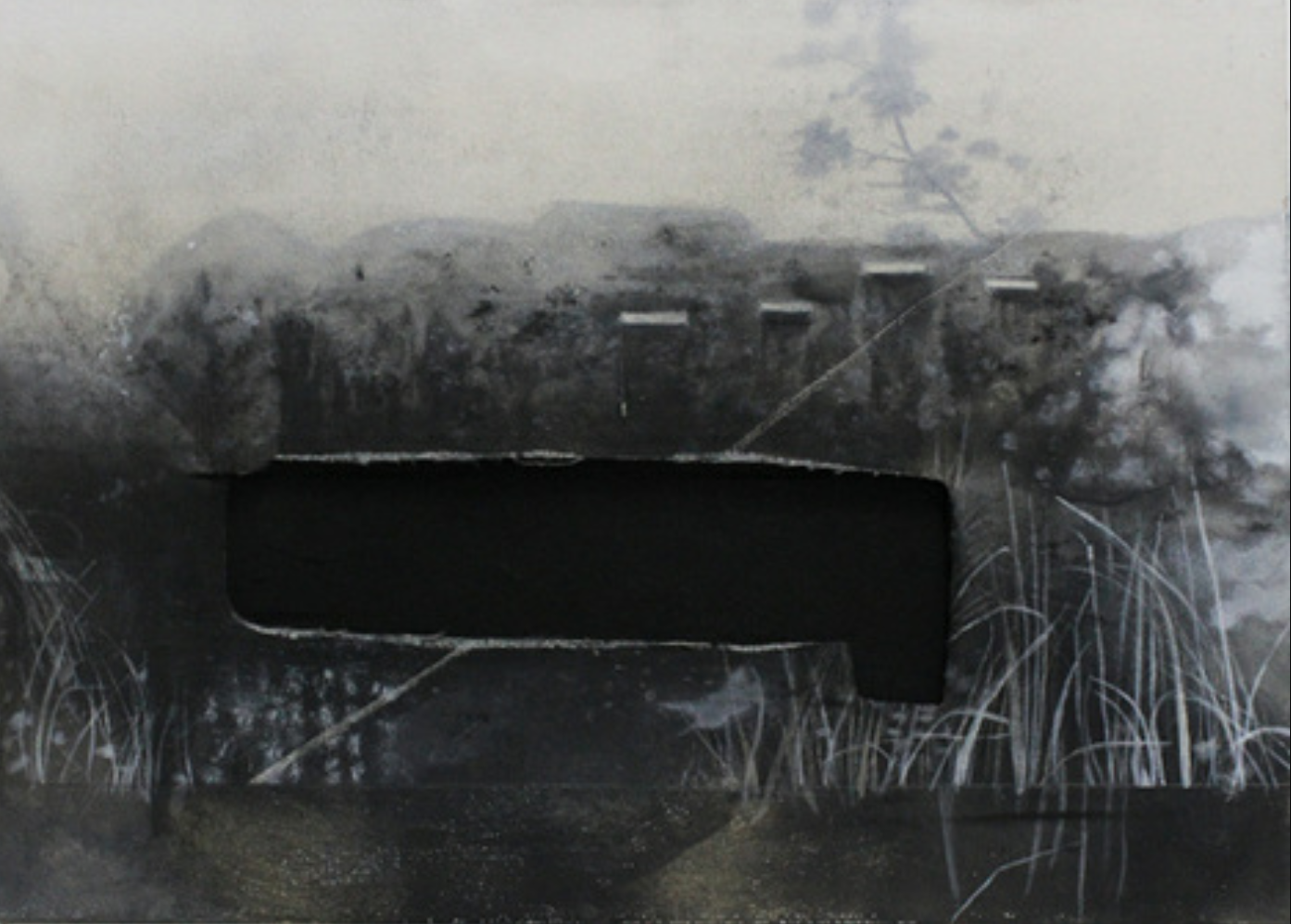 Canvas stretcher with proper support and feature to cater to "hole in canvas"